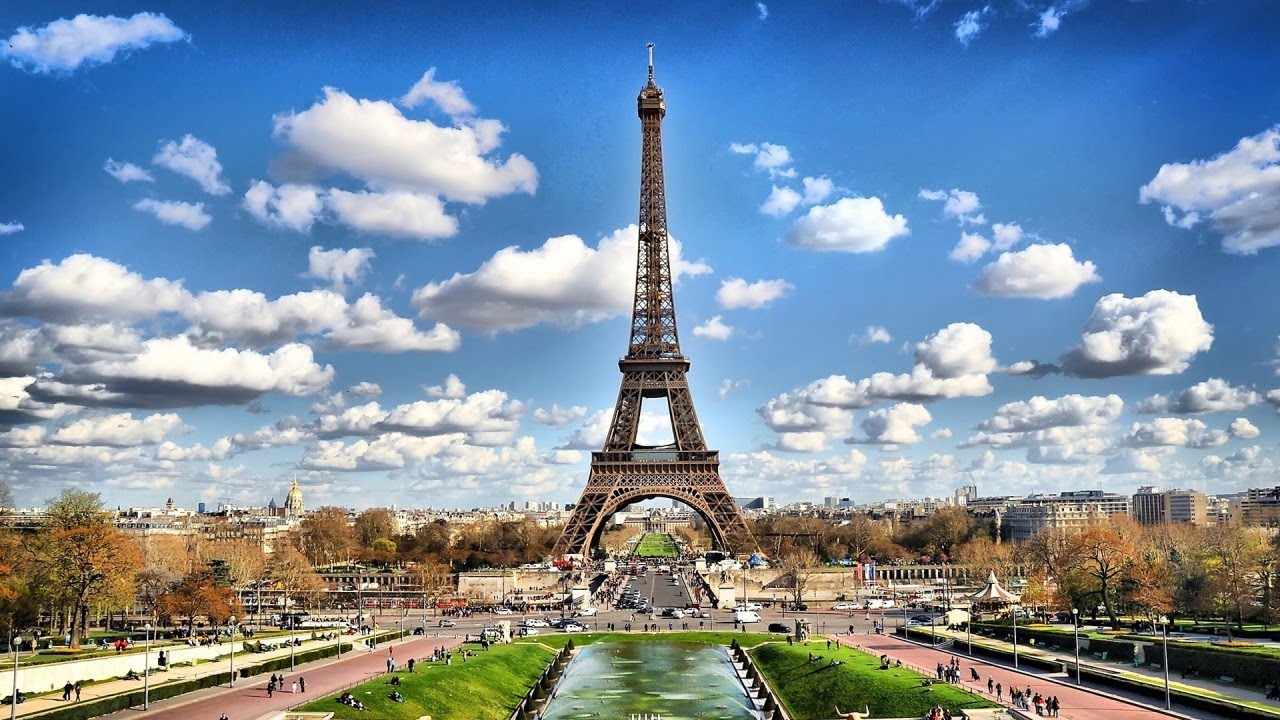 As one of the most popular study destinations in the world, with close to 300,000 international students, France offers a diverse cultural environment in which to study. Whether you want to improve your French speaking skills, explore the richness of cultural activities on offer or follow in the footsteps of Marie Curie, France harbours some of the top universities in Europe.
With its worldwide reputation for its investment in teaching and education, France is considered a top study location. Due to the high number of international students enrolled at its institutions, most French universities offer a range of student support services, such as an international students office, student associations and buddy programs, to help ease the transition and support students' needs.
Paris, the most popular destination for international students looking to study in France, recently ranked 5th on the QS Best Student Cities list and remains the world's first student city.
Why Study in France
As one of the world's leading nations for higher education, France provides a range of diverse institutions at which you can study. Many of these are ranked highly alongside some of the best universities in Europe and around the world. Known for being the country that has produced the most Nobel prize winners, you can be assured that a degree from a French university will be a stepping stone to a wealth of global opportunities.
Despite an increase in tuition fees in 2019, France is still viewed as a cheaper option for study. It provides many benefits to its international community of students and is known as one of the best countries for student discounts. Whether you are in a shop, restaurant or tourist destination, student discount may be available, and many galleries and museums are completely free for students also.
Difference Between French and American Education
There are many differences between study in the US and France, which students should consider carefully before deciding where to study.
The admissions process in the US and France are very different. Whilst entry to US colleges is highly competitive, in France, all students who have attained the baccalaureate (secondary school certificate) are allowed to enroll in public university. This means class sizes in the first year are very large and, due to this, learning is said to be more 'rote'. At the end of the first year, the university holds very competitive examinations. Only the students who pass these exams will be allocated the limited number of places for second-year study.
In America, the sport is a huge part of the culture of college life. In French universities, whilst sports and social activities are offered through the students union, or bureau desétudiants, it does not have the same prestige or focus.
Students in France must also specialize in the relevant field of study from their first year at the university. This means students need to have a clear understanding of what they want to achieve from the degree, or which future jobs they are interested in pursuing, from the beginning of their degree program.
One key similarity between study in the US and France is the hierarchy of institutes. Much like the Ivy league in America and Oxbridge in the UK, there is an elite group of institutes in France known as the 'grandes écoles'. These are regarded highly in public opinion in France and have extremely selective entry examinations.
Top French Universities
France boasts more than 3500 public and private higher education institutions, offering a wide choice to students from around the world. In the QS World University Rankings 2018, 39 French universities were included, 11 of which were in the global top 300.
Here are some of the top institutions that you may wish to study at:
Université PSL: Located in Paris. Offers study in science, engineering, humanities, social sciences and the arts. Well known for: 26 Nobel Prizes have been awarded to researchers from the university.
École Polytechnique: Located in Palaiseau. A Science and Technology university. Well known for: having fewer then 300 students, 30% of whom are international.
Sorbonne University: Located in Paris. A public university with three faculties; humanities, science and medicine. Well known for: having a campus in Abu Dhabi!
École Normal Supérieure de Lyon: Located in Lyon. A private university training researchers and teachers in the sciences and the humanities. Well known for: being a highly selective grande école.
American University of Paris: Located in Paris. A private, independent, accredited American institution. Known for: offering entire programs in English and awarding more then 3 million euros in financial assistance annually.
France is also well known for its reputable business schools, which include ESCP Europe, ESSEC Business School, HEC Paris and INSEAD.
Popular Courses in France
Undergraduate Degrees
There are a wealth of undergraduate courses on offer in French universities. Some of the most popular degree subjects are:
Archaeology
Classics
Ancient History
Modern Language
Performing Arts
Philosophy
Mathematics
Accounting and Finance
Business and Management Studies
Politics and International Studies
Postgraduate Degrees
France is seen as a leader in international graduate education and, therefore, graduates have many excellent career opportunities globally. Many institutes also offer their postgraduate programmes in English. These are mostly within the fields of economics, management marketing, international business and the MBA, but are also available within international studies, technology, engineering and law.
In France, there are three main categories for Master's degrees:
Taught Masters (MAs, MScs, MEng)
Research Masters (MRes, MA by Research)
Doctorates and PhDs
International Students
Language Requirements
A key consideration for students looking to study in France is the language. Many universities offer students the option of a bilingual programme or a programme taught only in English, depending on the students' language abilities.
If you are looking to study a degree program that is taught in French, you must be at an intermediate level. Many universities will request that you provide an intermediate or advanced certificate in the diplôme d'études en langue française (DELF), depending on the course you wish to undertake.
If you wish to study in English but want to improve your French skills, there are many opportunities for you to study French alongside your degree.
As a non-French speaking resident, you should consider your destination carefully. Whilst Paris, and other major cities, are filled with English speakers, in smaller towns, you may find that you need to have more French at your fingertips to communicate with the locals!